KEYNOTE SPEAKER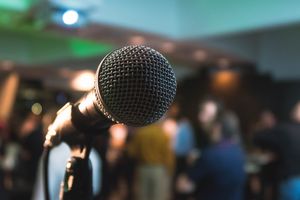 Motivational and Keynote speaking is fast becoming a popular and recognised way to inspire individuals in and out of the workplace.
It is well documented that the more motivated and fulfilled people feel, the more likely they are to achieve success, reach their goals and increase productivity in the workplace.
Lucie Burns is a highly motivational and inspirational coach, trainer and facilitator who speaks on a number of topics including; Empowerment and Motivation,  Overcoming the negative voice, Positive Thinking, Mind Mastery and Intention, Law of Attraction, Living Outside The Box, Personal Belief and Achievement.
Lucie also delivers Masterclasses on a number of topics for creatives, musicians, artists and performers.